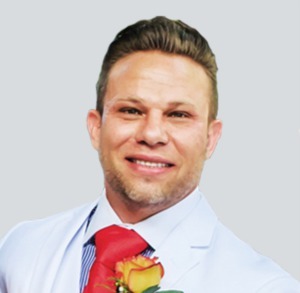 Robert " Bobby" Morcom is a transformational leader that chooses to live an epic life, does not accept mediocrity, and chooses to dominate his space.  Bobby's commitment to attack all aspects of life, especially shines through in his 8-year real estate career and directly translate to his accomplishments.
As a former collegiate and professional athlete, Bobby appreciates the hard work and discipline it takes to be successful.  He also recognizes that professional athletes and coaches need to have every aspect of their real estate needs taken care of quickly and effectively, without trepidation.
Ranked in the top 2% of Berkshire Hathaway Realtors in Nevada, Bobby works tirelessly to achieve his clients' real estate goals while delivering five-star customer service.
Specializing in luxury real estate, commercial real estate, and Custom-Home development, Bobby understands every nuance of the home buying process and truly knows how to turn a simple house into a HOME!
——————————————————————————————–
"No such thing as spare time, no such thing as free time, no such thing as
downtime.  All you got is lifetime.  Go."    – Henry Rollins