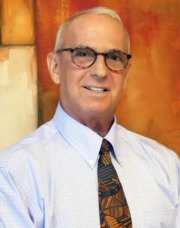 Hugh A. Lichter has been active in real estate, new home sales, sales training, and lending for over 20 years.
Hugh earned a Bachelor of Arts and a Master of Arts degree in Political Economics and spent many years in health care, hospital management, and in mergers and acquisitions prior to entering real estate.
Since entering the field, he has been involved in local and regional management with major real estate offices, home builders, and lenders (including Countrywide Home Loans, Bank of America, Wells Fargo Home Mortgage, and Century 21.
As manager of five offices in Florida and Ohio for Countrywide (acquired by Bank of America), Hugh was also responsible for representing the lender with builders along Florida's West Coast. He held a similar position with Wells Fargo. In the course of this work, Hugh oversaw over 3000 residential, construction, and renovation lending transactions, and his Countrywide and Bank of America operations had over $16 million in monthly closing transactions.
Prior to moving to Nevada, Hugh served as Co-Chair of his local Realtor/Builder Alliances and twice served as Chair of the Parade of Homes in the Tampa Bay, FL area, with a metropolitan population of over 3 million.
Hugh was an active member of Boards of Directors of local building associations in six Florida counties, as well as the Florida Home Builders Association (FHBA). In addition, he served as President of FHBA's Sales and Marketing Council, where he was very involved in sales training for builder sales consultants throughout Florida. He was also elected to Life Directorship of both his local building association and the FHBA.
As someone who believes in community service, Hugh also served on the Board of Directors of Rebuilding Together Tampa Bay and other community organizations.
Hugh specializes in all types of residential real estate, with specific expertise in the specialized areas of investment property, distressed property, senior living, and new home sales. Hugh is a resident of Sun City Summerlin.