Is Now The Time To Sell My Home?
Posted by Nikole Malaxechevarria Morcom on Thursday, July 22, 2021 at 10:56 AM
By Nikole Malaxechevarria Morcom / July 22, 2021
Comment

IS NOW THE TIME TO
SELL MY HOME??
This is the #1 Question we currently get asked in today's market. The question comes in many forms - Is now the time to sell? What is my home worth? How long would it take to sell my home? You have questions - The Morcom Group has answers.
Is Now The Time To Sell My Home? The reality is, today's market is truly a SELLER'S MARKET. The law of supply and demand is to sell when supply is low and demand is high. The current number of homes available is historically low - over 60% fewer single-family homes, condos, and townhomes are on the market compared to last year. This means that the inventory is less than one month, and as we are all well aware there is an influx of people moving to the area.
What is my home worth? In today's market, the average sales price for new listings is $410,000, up 17% since last year. The average closing price for single-family homes is up over 20% from last year, and the average closing price for condos and townhomes is up over 15% from last year. If you want the true value of your home, The Morcom Group can run comps for your area. We have access to up-to-date information, unlike many online valuations (ahem Schmillow).
How Fast Will My Home Sell? 88% of single-family residences and 85% of condos/townhomes sell within the first 30 days. Inventory is moving fast.
But don't just take our word for it. CLICK HERE to see the June Market Data from the Las Vegas Realtors Association.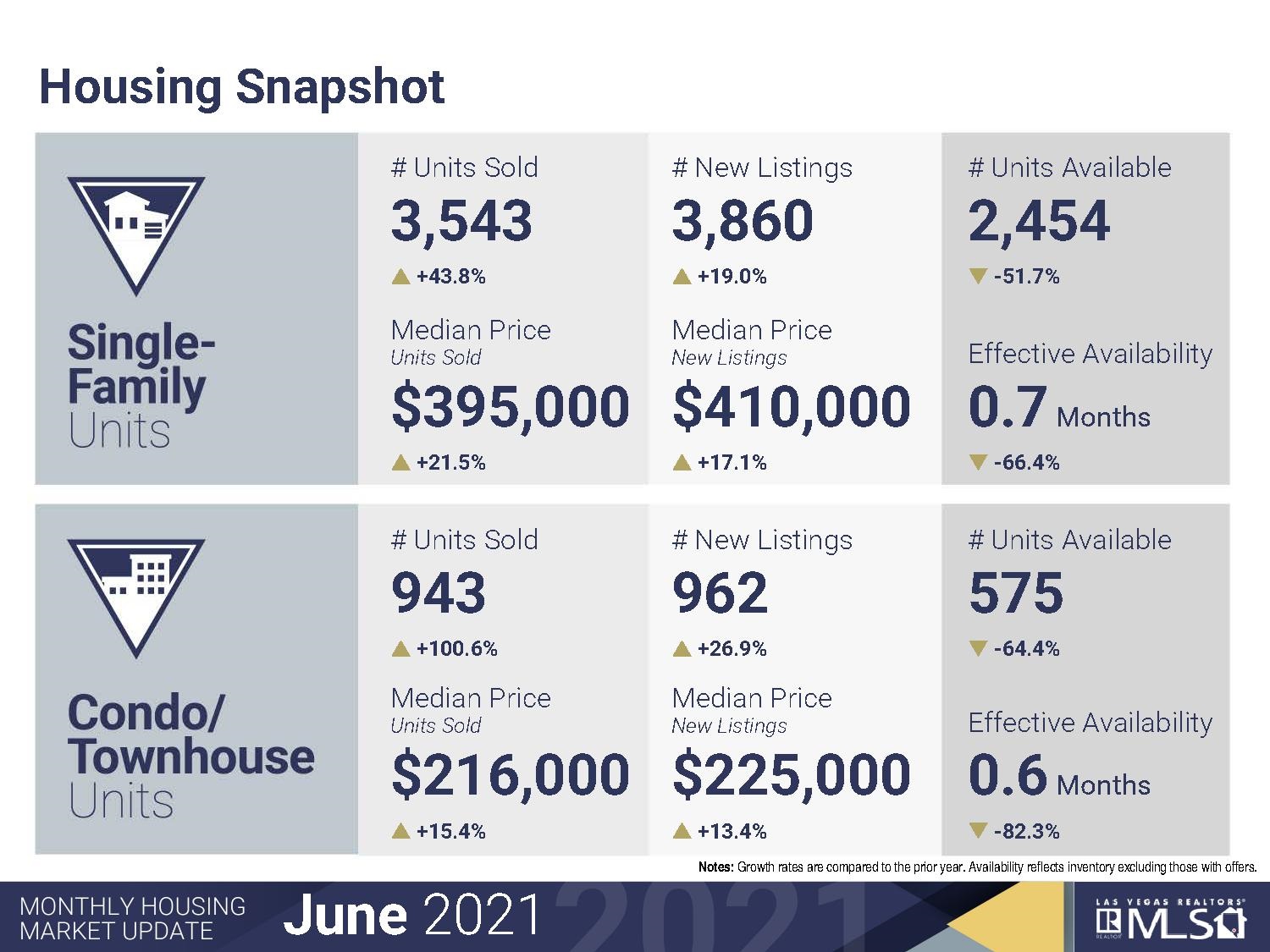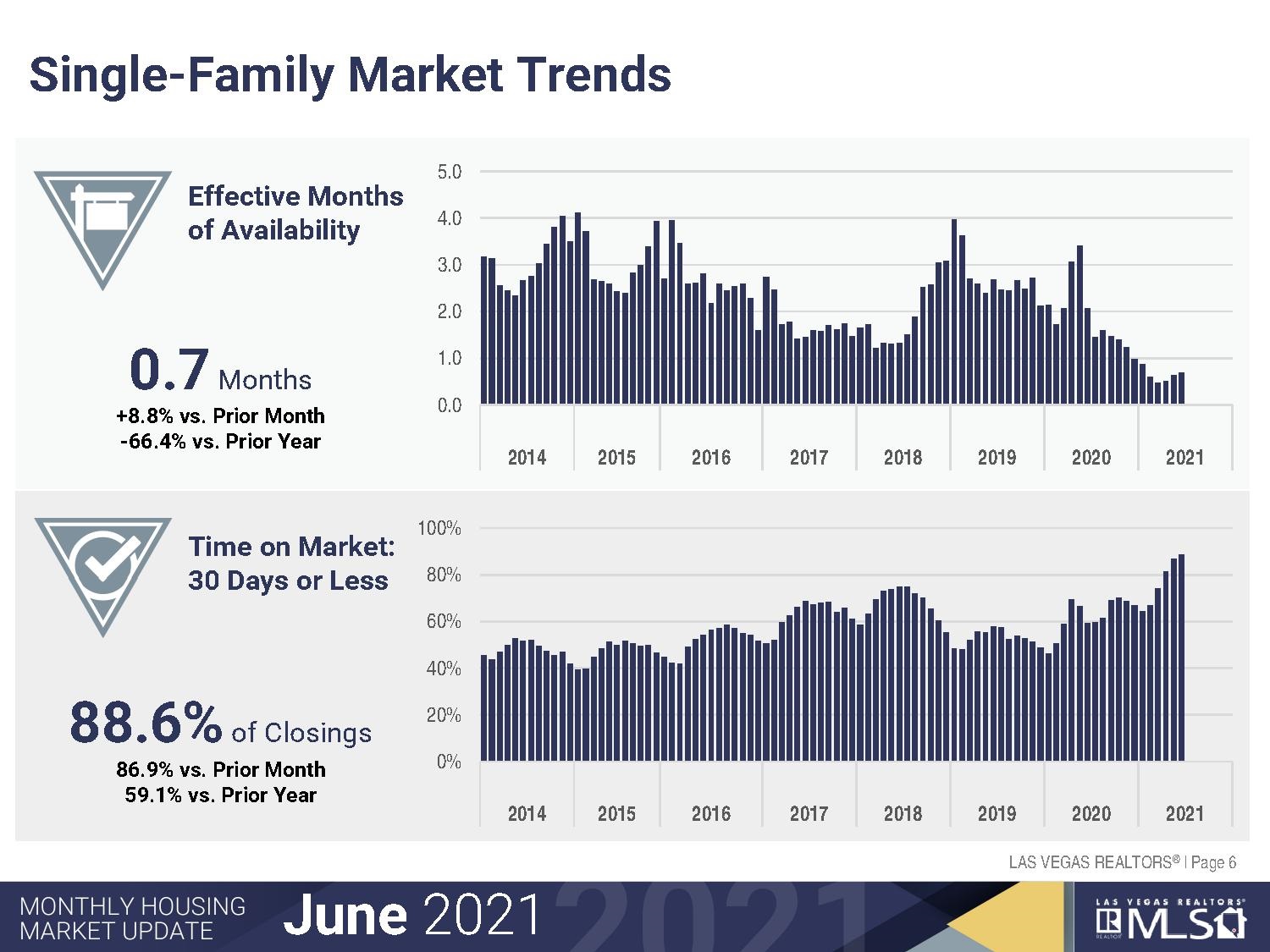 WHAT ARE YOUR THOUGHTS? Would you consider RIGHT NOW the perfect time to sell?
Contact 702-588-0552 for more info or to get started with selling your home TODAY.
#LasVegasHomesForSale#HousesforsaleLasVegas#HousesinVegas#HousesforsaleNorthLasVegas#HousesforsaleinLasVegasNevada